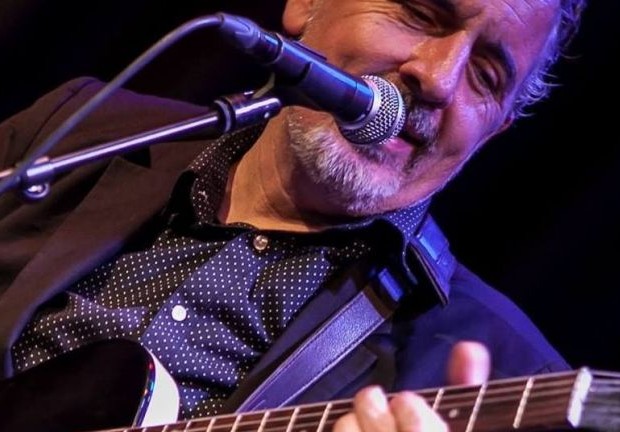 Robbert Fossen Band
Fossen is sterk beïnvloed door Chicago Blues artiesten als Muddy Waters, Magic Slim, Buddy Boy en Jerry Portnoy. Fossen is een muzikale cameleon. Hij treedt o.a. op als The Robbert Fossen Blues Band, Muddy Waters Tribute Band, Fossen & Struijk Band, Memphis Soul Stew, Robbert Fossen Trio, Fossen & Toussaint Duo, Fossen & Struijk Duo, RF & Dave Warmerdam, RF & Lothar Wijnvoord en Chicago 5!.
Fossen begeleidde o.a. artiesten als John Primer, Tail Dragger, Melvia "Chick" Rodgers, Willie Buck, Luther"Guitar Jr." Johnson, Lil' Jimmy Reed, Nick Holt, Charles Hayes, T Model Ford en Willie Kent. In 2012 in Rosmalen speelde hij met The Teardrops, de begeleidingsband van (de toen zieke) Magic Slim. In 2012 en 2016 is Fossen de winnaar (en in 2017 Semi Finalist) van de Dutch Blues Challenge. In 2014 is de Fossen & Struijk Band de beste Dutch Blues Band.
De Robbert Fossen Band bestaat al sinds 2006. De basis van de band is zeskoppig, maar voor de live shows (en opnames) uitbreidbaar tot twaalf man/vrouw. De kern van de huidige bezetting bestaat uit de ritme sectie van Jan Markus (bas) en Eduard Nijenhuis (drums). Het jonge toptalent Lothar Wijnvoord neemt de gitaarpartijen voor zijn rekening.
City Hotel de Jonge | 22.00 – 00.30