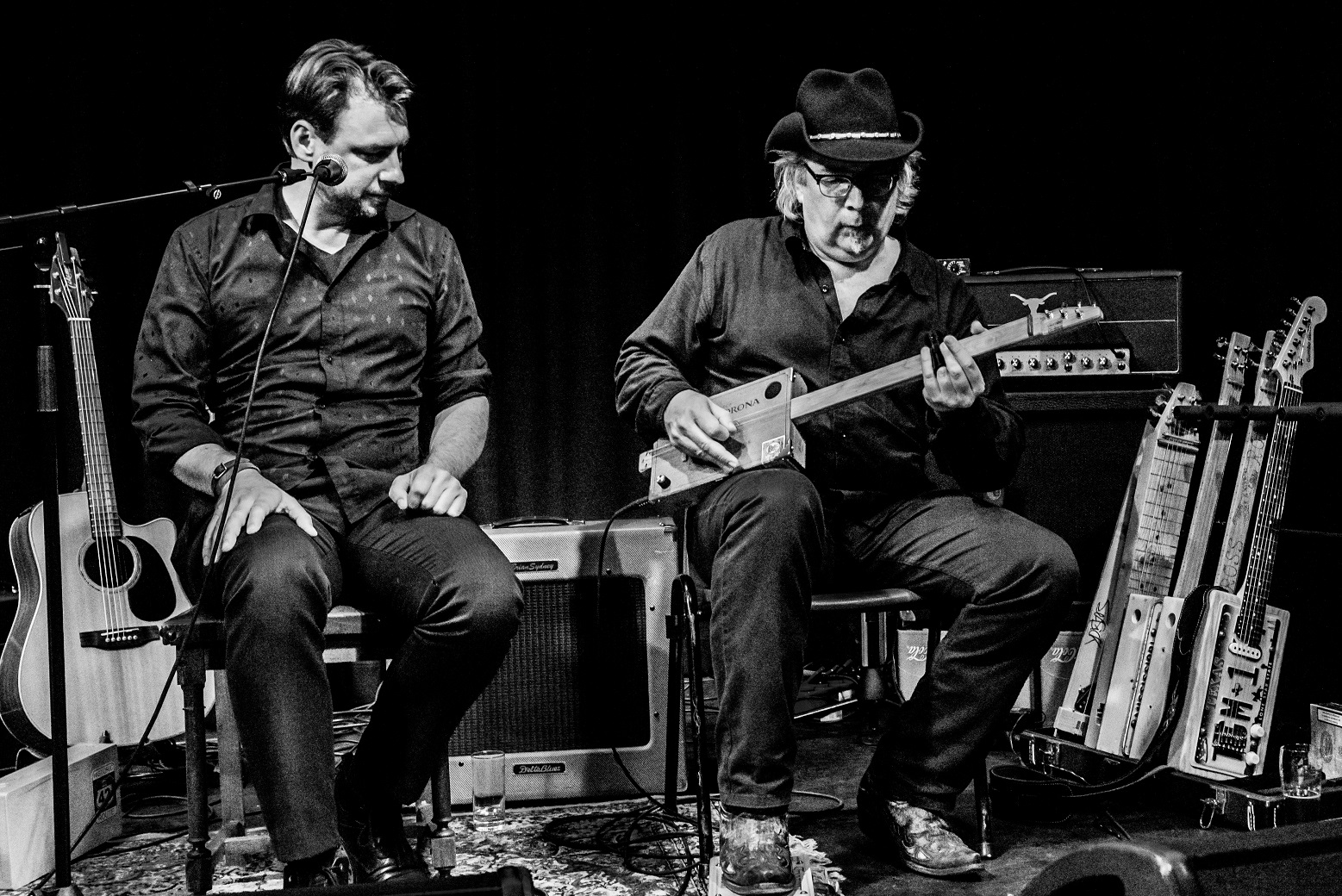 Gumbo & The Monk
Dit doen ze op traditionele handgemaakte instrumenten zoals de Cigar Box Guitar, License Plate Resonator Guitar en Diddley Bow.
Het duo vertolkt nummers van o.a. Robert Johnson, Son House, Mississippi John Hurt en vroege nummers van Muddy Waters, Howlin Wolf en John Lee Hooker. In een intieme (semi)akoestische setting waant het publiek zich in een originele Juke Joint in Mississippi.
Gumbo & The Monk brengen een intense, intieme en doorleefde show op diverse podia en festivals in Nederland en internationaal.
Als finalisten van Dutch Blues Challenge 2018 zet dit duo hun missie voort om de sound van de 'oerblues' weer te doen herleven.
"Op hun zelfgemaakte instrumenten benaderden zij misschien nog het meest de echte, authentieke country blues" Cuby & The Blizzards Museum
Prugel | 17.00 – 22.00