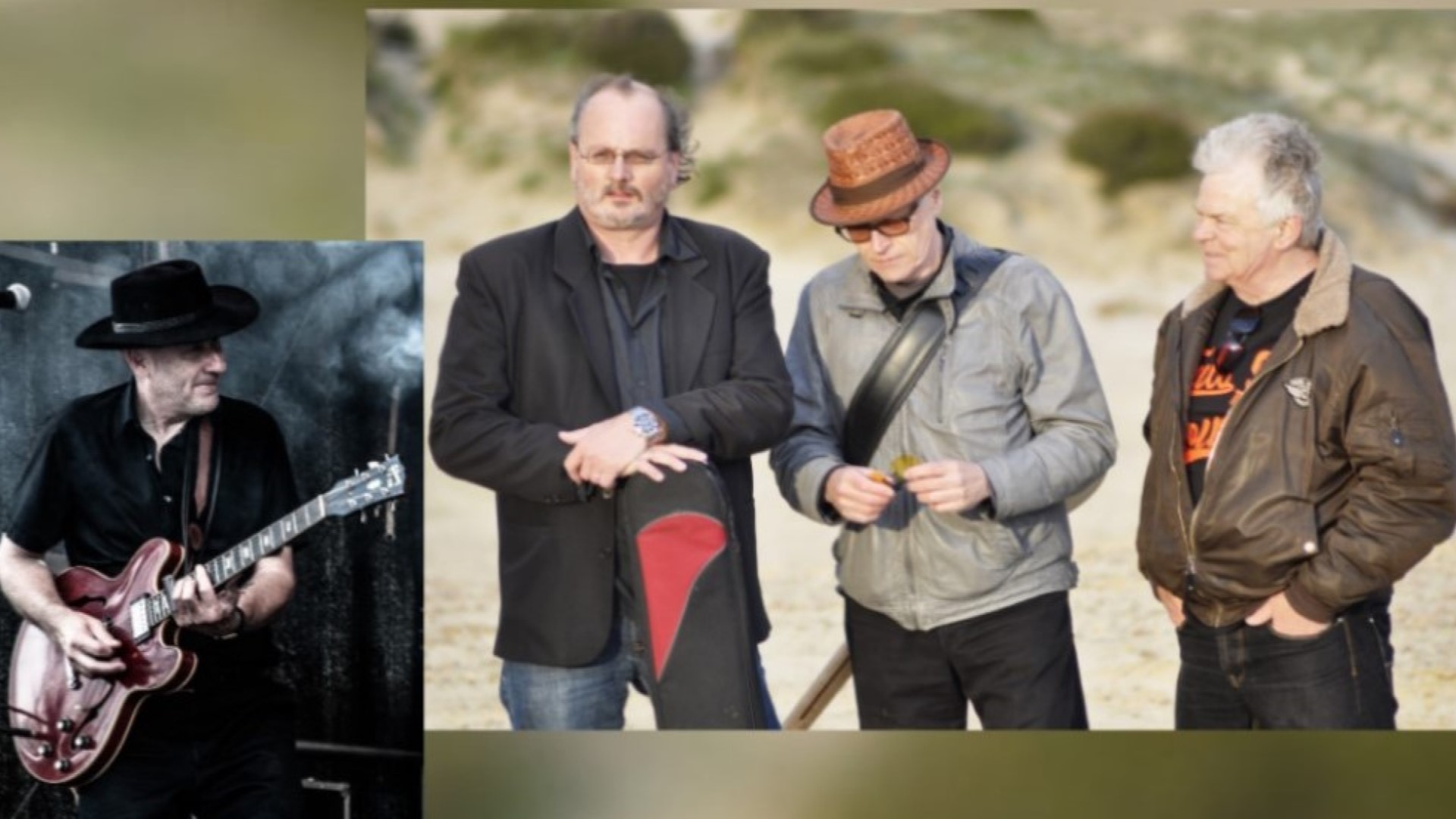 Greyhound Blues Band ft. Jim Kahr
De roots van de band liggen voornamelijk in de Chicago en Texas Blues. Deze Drentse Bluesformatie bestaat sinds 1991 uit 4 muzikanten die eerder in diverse bands als de Juke Joint Bluesband, Southside Bluesband, Neighbourhood Bluesband en de John Stevens Band speelden, maar in de Greyhound Bluesband hun muzikale ervaringen gebundeld hebben.
De bezetting bestaat uit zanger/gitaris Jon Meyerjon, bassist Martin van der Velde, drummer George Snijder en Michiel Mens hammond .
Tijdens de Bluesroute spelen ze samen met Jim Kahr.
Jim Kahr
This sensational guitarist / vocalist hailing from the great city of Chicago presents his powerful Southside Urban Jam…an awesome refreshing creation of his own. This unique blend has reached far beyond any musical boundaries or limitations to date.
Jim Kahr is right in touch with the times while setting the pace for the future with his contributions. An accomplished songwriter and arranger as well, this gifted artist leaves his signature on each and every song performed.
Jim Kahr is an explosive artist indeed, cutting loose each time with remarkable expressions unleashing unforgettable guitar work and vocals! He has become a legend in his own time appearing on several albums (as featured guitarist) with other major recording artists.
Consistency has earned him devotion and respect amongst fans and fellow artists alike. He constantly receives outstanding reviews worldwide for his sensational efforts and his projection of true virtuosity.
All Sessions By Greyhound Blues Band ft. Jim Kahr
De Dependance
De Dependance